By admin on Jan 15, 2013 in Oriental Rug Cleaning, Oriental Rugs
Oriental  Rugs cannot be cared for like your carpet!
Fine oriental rugs are very costly and are made from fragile natural fibers, dyes, and foundation materials that cannot be cleaned in the way we usually clean synthetic carpets.
The most effective professional carpet cleaning systems involve the use of high heat, high water pressure, extreme agitation, and chemical activity.  Most natural fiber area rugs cannot be cleaned using these tactics.  A more gentle "hand washing" process must be used to safely clean area rugs.
Because more time is involved in hand washing and more complex cleaning products must be utilized to avoid damaging the fibers and dyes, you would expect that area rug cleaning would be more costly than standard carpet cleaning.  It is.
 Our Cleaning Process
PRE-CLEANING INSPECTION Each rug is inspected for any pre-existing conditions.  Many times, soil covers up dye lot variations (abrash), fiber staining, prior dye bleeding, worn areas or white knots that become "uncovered" after the cleaning.
WE TRANSPORT YOUR RUG TO OUR FACILITY, our cleaning and repair team will inspect your rug after its arrival and will contact you with any work recommendations or pre-cleaning "discoveries".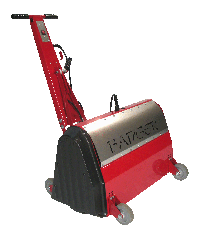 Our Advantage over our Competitors: We are the only company on the Eastern Shore that owns a Rug Badger.
 DUSTING  Once the pre-cleaning inspection is complete the first step is dusting. Some rugs can hold up to 1/4 pound of dirt per square foot before it will "look" dirty.  Flooding a rug with pounds of fine grit and dirt in the foundation creates mud…so dusting is an important first step to the cleaning process.
This is why you cannot effectively or safely clean an Oriental Rug in your home.  It cannot be dusted in your home
WASHING The rug is then given a cold water, mild shampoo bath, using soft brushes for mild agitation.   The rug is thoroughly rinsed with water, and then the water is vacuumed out (extracted) with a powerful recovery machine.
DRYING All of our rugs are laid out flat to dry.  Hanging textiles up when wet can lead to too much strain on the foundation of the rugs.
FRINGES AND FINISHING  Fringe tassels are cleaned an additional time after the bath. The tassels are then dried. The rug is given a final grooming with a horsehair brush, and then rolled, wrapped and ready to go home.
The Oriental Rug Spa of The Eastern Shore can care for a clean your silk rugs, not matter what quality it is.
We are the only Textile Pro Certified Rug Cleaner in all of Maryland and Delaware.
The Oriental Rug Spa of The Eastern Shore offers Oriental Rug Cleaning on the Eastern Shore of MD.  We serve Easton, Kent Island, Chester, Stevensville, Chestertown, Salisbury, Ocean City and the surrounding areas.  410-221-0097